Entrance door
Reliably protects your home
The whole house, inside and out, tells a story about who lives there. This is how we think when we breathe life into our products. You therefore have the option of matching our aluminium entrance doors to the rest of your house with a wide range of colour decors, stainless-steel accessories and glazings. In short, we want your door to be exactly the way you want it.

Continue
Aluminium entrance doors
Because home is where you feel safe
Entrance doors must not only look great. It is important that they can withstand all the whims of the weather and anyone who tries to get through them without a key.
You have the opportunity to match our aluminium entrance doors with the rest of your home using a wide range of high-quality textured colours, stainless-steel accessories and glazing. Do you want them to look like they were made by a carpenter? No problem, you can choose from a wide range of colours and decors in wood imitation.
The GU-SECURITY Automatic 3-point lock with automatic locking takes care of security. If you forget to lock the door, the system does it automatically for you. You can also choose from a variety of opening methods, such as a fingerprint reader or car keys.
It doesn't matter whether you are building a new house or want to give your old house a new coat. Together, we will come up with the best solution, one that is completely to your satisfaction.
Choose from LOMAX aluminium doors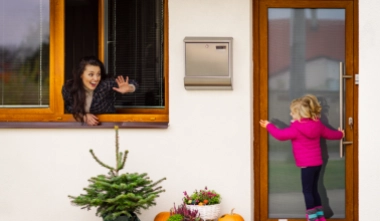 The most popular type
from EUR 1,630 excluding VAT and installation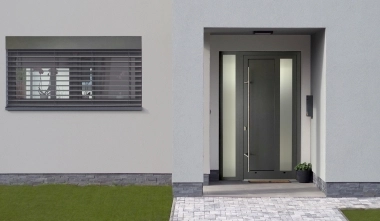 High stability and safety
from EUR 1,750 excluding VAT and installation
Examples of implementation of
aluminium
entrance doors
LOMAX
Progress of the contract implementation
We will respond to your inquiry within three days
You call/write/send an inquiry. We will get back to you within 3 working days at the latest.
At a personal meeting, we will advise you on the choice
We will arrange an appointment either at your place or in our showroom. We will find out what your needs are and advise you on the choice.
We will measure and quote free of charge
We will select a suitable solution, do measurements and prepare a quotation. All free of charge and without obligation, of course.
We will produce and arrange the installation date
If you agree, we'll put the design into production and in about a month it's done. Then we'll just arrange a date to come and install the door.
Do you want an entrance door LOMAX?
Fill in the enquiry form. We'll get back to you within three days.