Sectional garage doors
Minimum space requirements, maximum design freedom

Continue
Sectional garage doors
Unique design and comfort of use
The most popular type of garage doors for homes. The door slides under the ceiling when opened, leaving you plenty of space in your garage. To drive the doors, we use modern German and French motors, which are quiet and reliable. Thanks to the carefully selected materials we use in the production of the panels, we can guarantee their long service life. That's also why we are not afraid to offer a unique 10-year warranty on our materials.
Choose your model of the sectional garage door LOMAX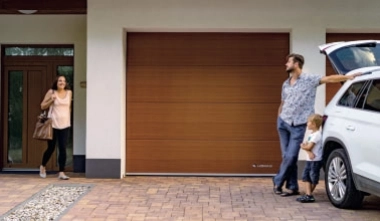 Economy variant
Price from EUR 917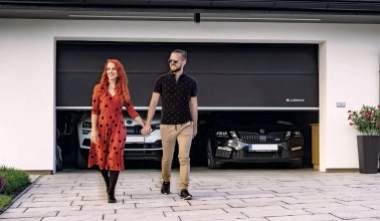 Best-selling variant
Price from EUR 1,338
Variant for the demanding
Price from EUR 1,937
Are you unsure about choosing a garage door?
We will help you! Check out our guide to choosing a garage door.
Samples of implementation of LOMAX sectional garage doors
LOMAX Easy Solution
Replacement of doors with minimal building modifications.
RC2 Resistance class
High protection at the lowest possible price
Do you want a sectional door LOMAX?
Fill in the enquiry form. We'll get back to you within three days.