Additional
assortment
Something on top
Take a look at our range of accessories. Rolling grilles, rolling industrial doors and integrated insect nets are made to measure and guaranteed to last a long time. The door drives come from our proven partners in Germany, France and Italy.

Continue
Rolling grilles
Rolling grilles are standard equipment in many shops, shop fronts and building entrances.
They are durable, efficient and require almost no maintenance. Do you want a rolling grille to protect your shop? It's not a problem. Here you can also play with the design. Rolling grilles also have an aesthetic function. We can manufacture customized grilles for new and older buildings. We will provide you with a free design and quotation.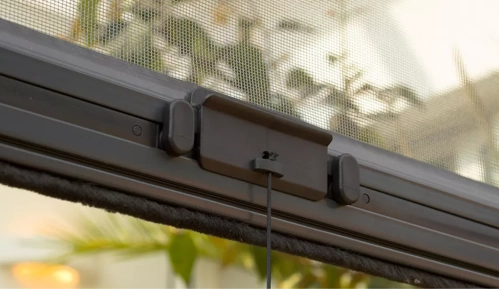 Nets against insects
In summer, it´s so nice to sleep with the window open! Unfortunately, mosquitoes and flies are very annoying companions in the bedroom.
If you also get integrated insect screens though along with outdoor roller shutters, you can ventilate without worry. The mesh is made of PVC coated fibreglass with low thermal expansion. This makes the net tear-proof, corrosion-resistant and will last for years. Moreover, it is almost transparent, so it will not interfere with the view from the window.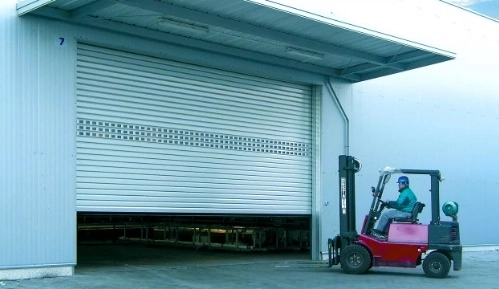 Drives for doors
Opening a garage door manually is impractical and no wonder you're not enjoying it. Get a drive for your door and make it easier for you.
We can also install drives on existing doors, but always consult our technician for selection. Once the door is automated, simply press the button on the remote control and the door opens without you having to get out of the car. We offer drives for both industrial and private doors.
Examples of implementations
of additional
LOMAX assortment
Progress of the contract implementation
We will respond to your inquiry within three days
You call/write/send an inquiry. We will get back to you within 3 working days at the latest.
At a personal meeting, we will advise you on the choice
We will arrange an appointment either at your place or in our showroom. We will find out what your needs are and advise you on the choice.
We will measure and quote free of charge
We will select a suitable solution, do measurements and prepare a quotation. All free of charge and without obligation, of course.
We will produce and arrange the installation date
If you agree, we'll put the design into production and in about a month it's done. Then we'll just arrange a date to come and install the door.
Do you want LOMAX accessories?
Fill in the enquiry form. We'll get back to you within three days.