Garage doors
Reliability and safety in all weather conditions
Lomax offers garage doors in a range of options to meet your needs and requirements. For example, you can choose from sectional, sliding, rolling or double-leaf doors. We also offer special variants for industrial plants and for motorcyclists.

Continue
Are you unsure about choosing a garage door?
We will help you! Check out our guide to choosing a garage door.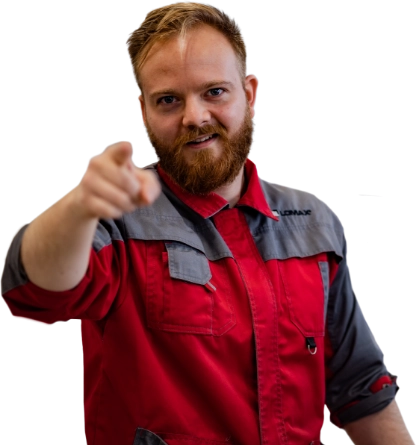 Samples of implementations
of garage
doors LOMAX
Progress of the contract implementation
WE WILL RESPOND TO YOUR INQUIRY WITHIN THREE DAYS
You call/write/send an inquiry. We will get back to you within 3 working days at the latest.
At a personal meeting, we will ADVISE YOU ON THE CHOICE
We will arrange an appointment either at your place or in our showroom. We will find out what your needs are and advise you on the choice.
WE WILL MEASURE AND QUOTE FREE OF CHARGE
We will select a suitable solution, do measurements and prepare a quotation. All free of charge and without obligation, of course.
we will produce and arrange the installation date
If you agree, we'll put the design into production and in about a month it's done. Then we'll just come and install it.
LOMAX Easy Solution
Replacement of doors with minimal building modifications.

Do you want a LOMAX garage door?
Fill in the enquiry form. We'll get back to you within three days.